Giving Opportunity
The HartBeat of Main Street
Supporting Small Businesses in the Next Phase of Reopening
About this Giving Opportunity
$2,377.50
Donated of $250,000.00
As the economy continues to deal with the effects of COVID-19, Social distancing orders and the onset of various state-to-state reopening plans have left small businesses as some of the most severely impacted. A recent survey by Main Street America found that 78 percent of respondents had applied for federal relief associated with COVID-19 and only 48 percent of those had received funding. Small businesses –those with fewer than six employees- had the least success obtaining relief, only 39 percent received funding.
At The Hartford, enabling human achievement is at the heart of what we do. We believe that people are capable of achieving amazing things with the right encouragement and support. We put this belief into action by not only ensuring individuals and businesses are well protected, but by making an impact in ways that go beyond an insurance policy. That's why we've partnered with Main Street America to create a grant program to support brick-and-mortar businesses in commercial districts as they enter the next phases of reopening across the country.
We are inviting you to join us in supporting the businesses that make each and every one of our communities vibrant when they need us the most. The HartBeat of Main Street Grant Program will help fund solutions that allow small business owners to respond and adapt to the COVID-19 pandemic, and also help to revitalize and strengthen older and historic main streets, downtowns and commercial districts.
Grants of $5,000 to $15,000 will be awarded by Main Street America on a competitive and first-come, first-served basis. A minimum of 50 percent of grants will benefit diverse-owned businesses, as defined by the Small Business Administration as minority, woman, veteran, disabled, and/or LGBTQ-owned.
Grant applicants are not required to be customers of The Hartford. Applications will be weighed and grants awarded without consideration of applicant's being or not being a present, past, or prospective customer of The Hartford.
Thank you for your consideration. And remember – together we are capable of achieving amazing things.
For More information on eligibility and application instructions, click here.
Questions? Please reach out to hartbeat@savingplaces.org.
Causes in this Giving Opportunity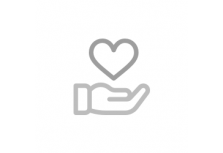 Washington, District Of Columbia, 20037-1905, United States
How Donations Work
Click any 'Donate Now' button and then decide your donation amount. You will then be forwarded to your payment processor of choice. Once your donation has been processed it will be sent to your charity of choice.
Need Some Help?